WELCOME TO
NEXUS VALLADOLID SUITES & HOTEL
WELCOME TO NEXUS VALLADOLID SUITES & HOTEL
WELCOME TO NEXUS VALLADOLID SUITES & HOTEL
WELCOME TO NEXUS VALLADOLID SUITES & HOTEL

Nexus Valladolid Suites & Hotel
Valladolid 4-star hotel in the historic centre
Nexus Valladolid Suites & Hotel 4* is a boutique hotel with 27 spacious suites, all of them luxuriously decorated and all finished to the very highest and comfortable standard.
A new concept of accommodation: Suites Apartments well-furnished with all the services.
Space and facilities are extremely essential.
Its unbeatable location next to Santa María de la Antigua Church is just another of the key points of Hotel Nexus. From this magnificent 4* hotel you can lose yourself in the streets of the old town and explore the history of the city.

Our suites
All suites have three zones, a whole furnished kitchen, a lounge area, and a bedroom, to give you all the space they need to stretch out, rest and relax in total comfort.
Discover our suites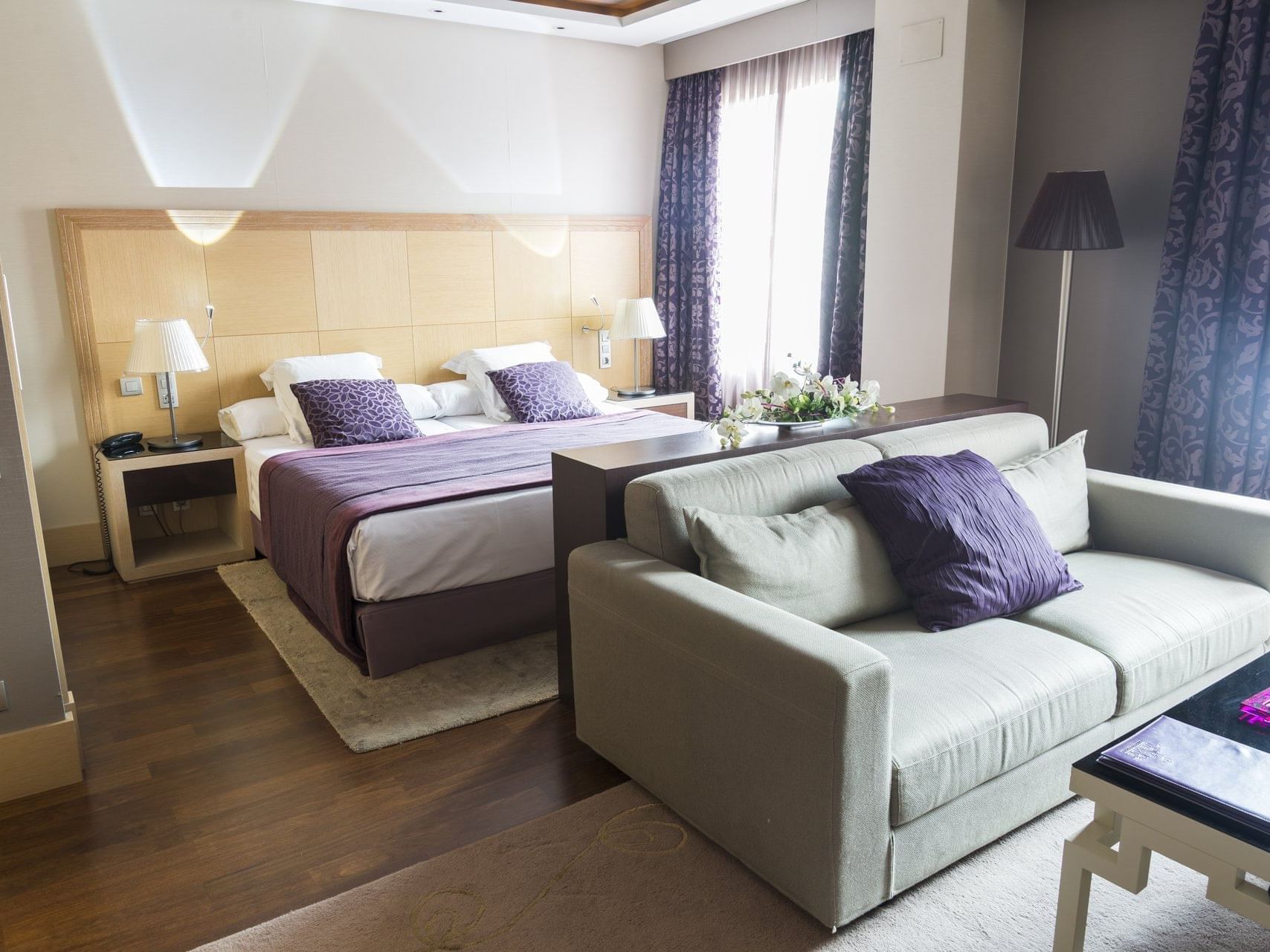 Premium suites are rooms up than 30 sqm. It provides of a whole furnished kitchen, a stylish lounge area with bedroom and luxurious bathroom featuring a walk-in shower. Extraordinary views towards the old town zone.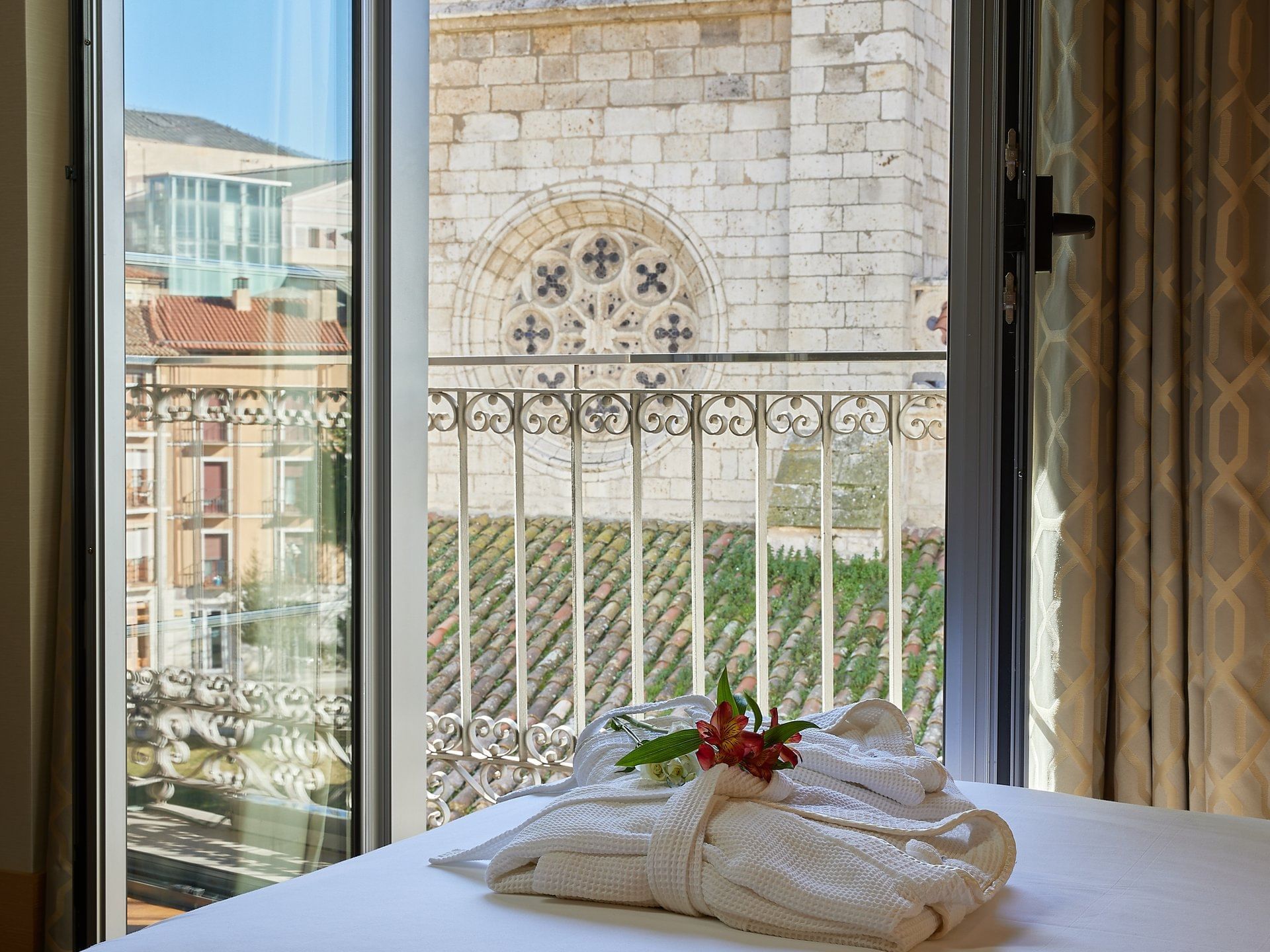 Deluxe Suites are rooms up than 45 sqm Enjoy everything that comes with our Premium Suite room, plus that bit more space to stretch out – available as a twin and as a family room. Extraordinary views towards the old town zone.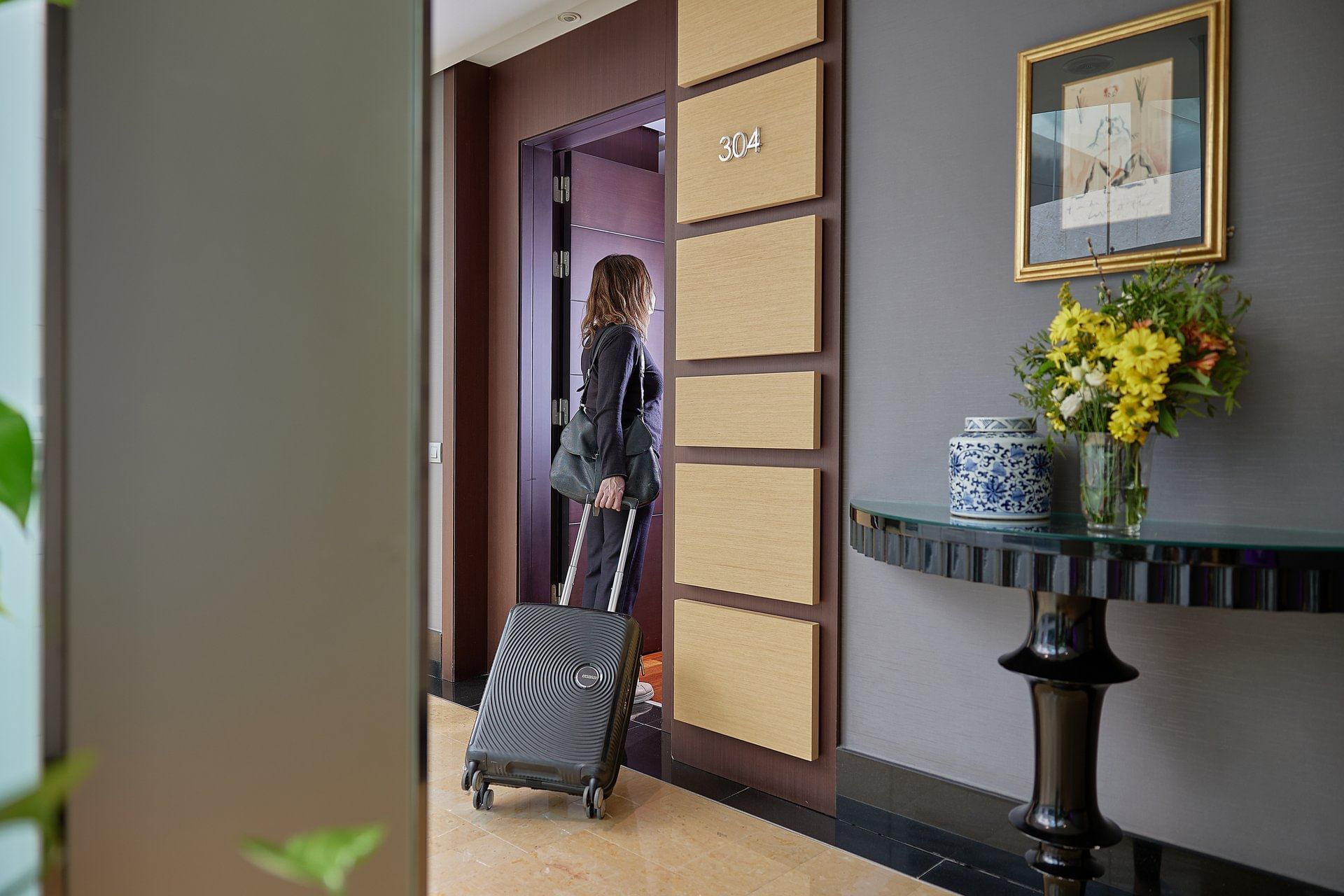 Our services
Nexus Valladolid Suites & Hotel hopes that our services meet the expectations that you have placed in them, since is our only and true working philosophy.
Discover our services and facilities

What our guests are saying
Enormous rooms

The room is enormous, and the beds are very comfortable, and I just loved falling asleep and waking up to the view of La Antigua. Even though the hotel is in the heart of the historical centre and we visited during the high season, the room was really quite and peaceful. The shower is really spacious, and the bathroom floor is heated, which was a very nice touch during our winter visit. The hotel's underground parking is 19.50 euros.
Possibly the best hotel in Valladolid

Scandalous views of the church, super spacious rooms and a service of 10. The parking lot is with an elevator and for some cars it can be difficult to maneuver, but they have 2 floors.
Luxury hotel next to La Antigua Church

Very elegant and modern decoration, it seems very new or recently renovated. The suite is incredibly spacious, with a living room, bathroom and kitchen, like a studio with high-quality appliances and materials. Exquisite cleaning. The hotel car park costs €19, a little more expensive than in the surrounding public ones but very comfortable.
Great location

The Hotel is in a great location: central and in a quiet street. I stayed in the room quite a bit and it was quite comfortable. The fully equipped kitchen, comfortable armchair, bathroom with great space and very clean. Around there are many businesses (supermarket, lottery, restaurants...), which is appreciated.

Discover our sister hotel
Washington Parquesol
Washington Parquesol offers you 16 magnificent Suites & Apartments, distributed over the two floors of the establishment, equipped with all kinds of details.