Pasaje Gutierrez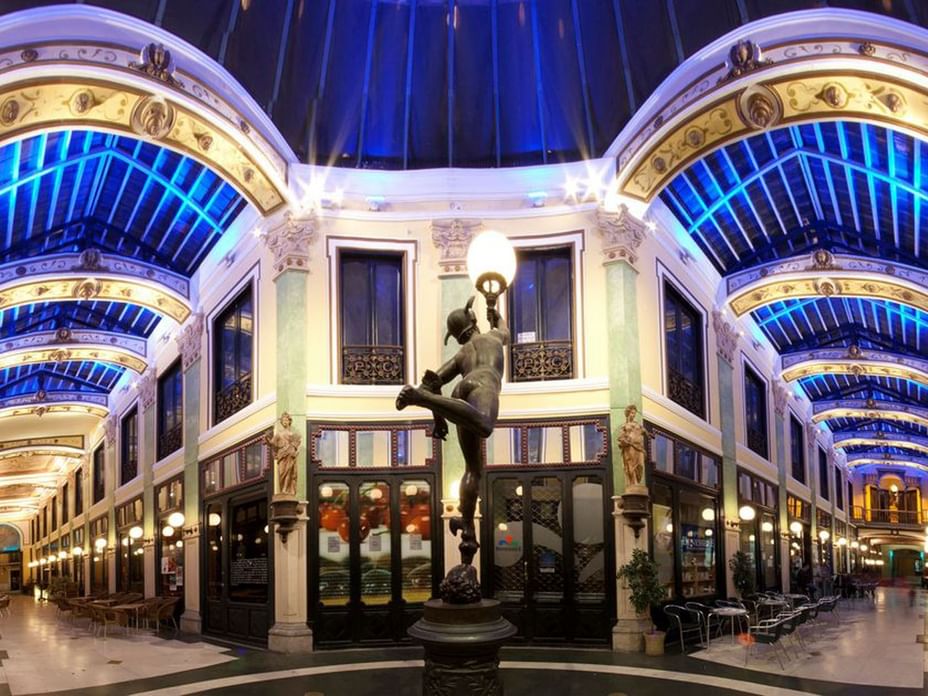 A few meters from the Hotel Nexus Valladolid the majestic Pasaje Gutiérrez, the only commercial passage in the city and one of the few that were built in Spain.
The Pasaje Gutiérrez was inaugurated in 1886 on the initiative of the merchant Eusebio Gutiérrez, from whom it receives its name.
History
The Pasaje Gutiérrez was built in just over a year, in this construction the most modern technologies of the time were used, iron roofs, glass tiles and gas lighting. The passage has two sections articulated by a central rotunda, where the statue of Mercury, god of commerce.
Currently the Pasaje Gutiérrez has become one of the most important tourist attractions in Valladolid. In the gallery you will find several bars and cafes.
In 1998, the Pasaje Gutiérrez de Valladolid was classified as an Asset of Cultural Interest.
6 Pasaje Gutierrez 47002 Valladolid Spain